October 6, 2016
In order for the iPhone to work consistently on GCI's network it must be a factory unlocked device. Only Apple's website or official Apple stores sell factory unlocked devices.
Customers may decide to "jailbreak" or software unlock iPhones from another carrier, however GCI cannot provide network support for these scenarios. We cannot guarantee network functionality.
GCI will attempt to assist with a properly factory unlocked device, and you may call GCI Customer Service for assistance. Unlocked devices are not eligible for GCI mobile device protection.
Syncing your iPhone with iTunes
The iPhone will not connect to GCI's network until the following steps are completed:
Connect your iPhone to your computer.
Open iTunes.
Select your iPhone and follow the on-screen instructions.
You will have the option to update to GCI's Carrier Build. GCI recommends you accept this update, but it is not required that you accept the update.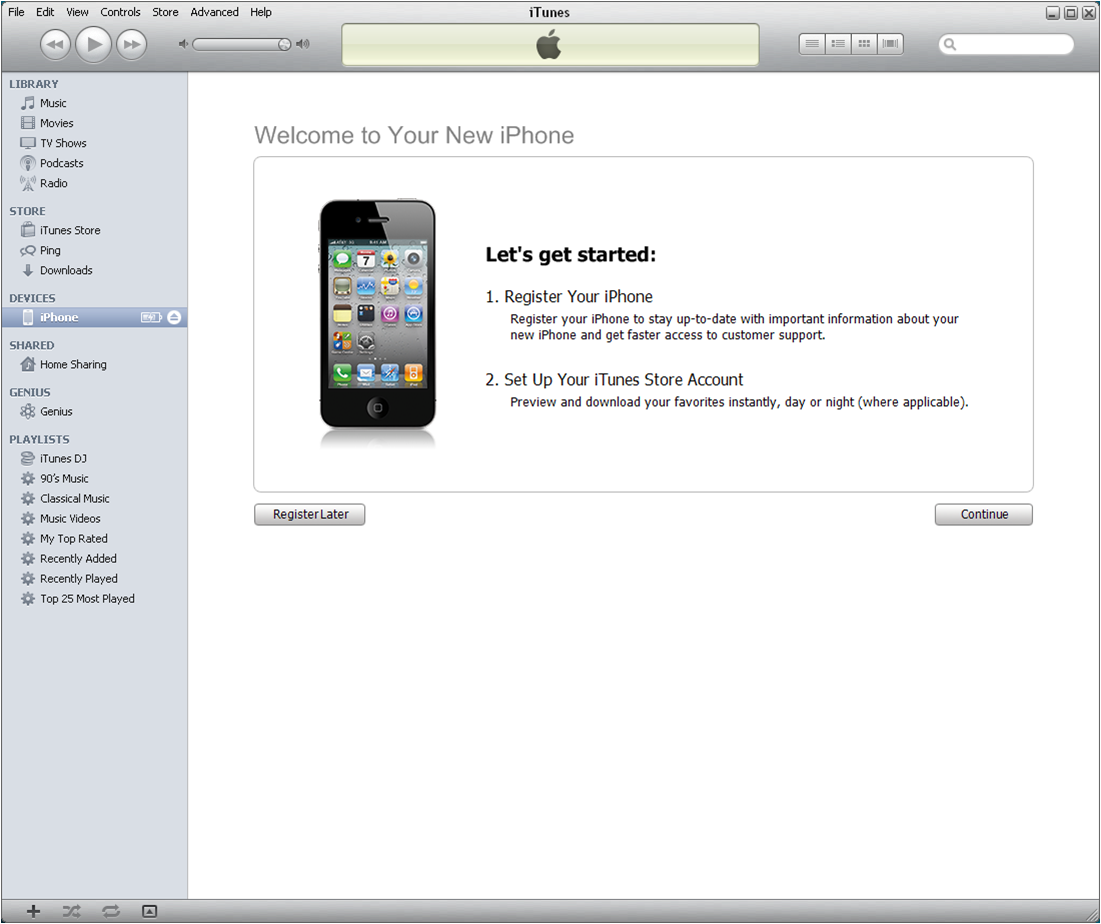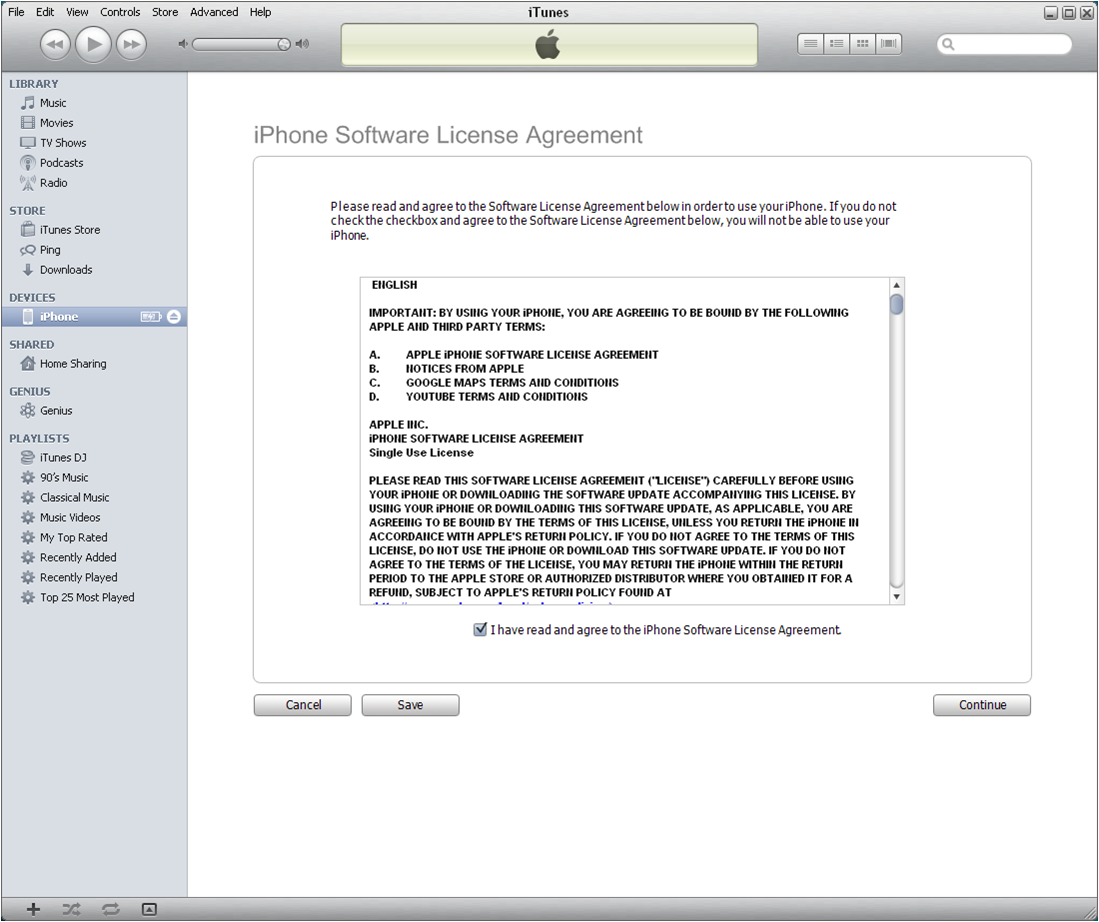 GCI Carrier Update
If you accept the GCI Carrier update you will not need to complete the Setting up your GCI Settings section. Accepting the GCI Carrier update will automatically enter GCI's data settings and then hide those settings so they cannot be modified. This update does not lock your phone, it only hides the GCI data settings. If you move to another Carrier, with a different SIM card, you will be able to enter in those data settings.
If you accept the GCI Carrier Settings your About (Menu => Settings => General => About) screen will resemble this screen shot.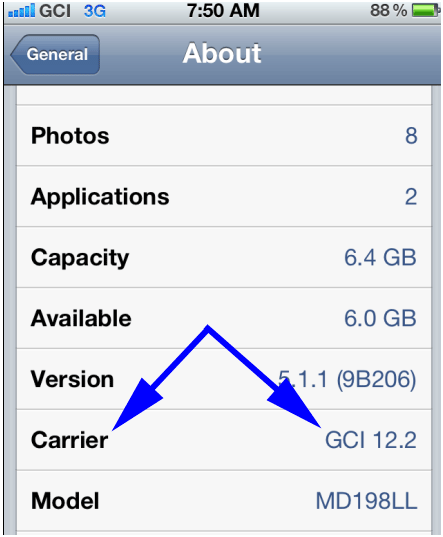 Your Network Settings screen will resemble this screen shot.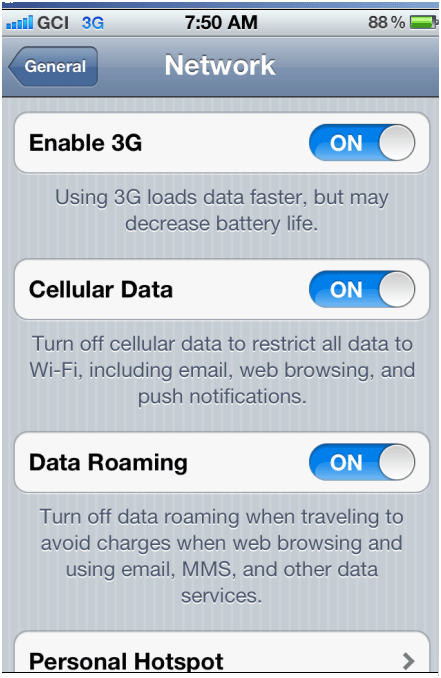 If you do not accept GCI' Carrier build, please continue onto the Setting up your GCI settings section. By entering GCI's data settings, your unlocked iPhone should function on GCI's Wireless network.
Setting up your GCI settings
Make sure that your iPhone is unlocked before setting it up with GCI's settings.
From your iPhone tap on Settings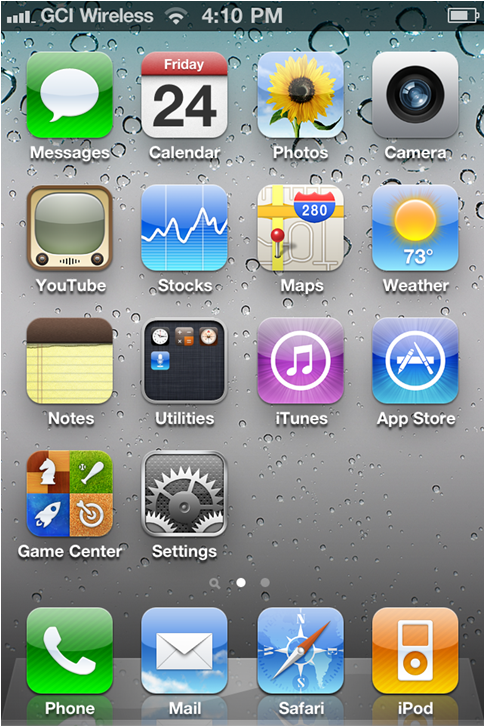 Go to Options > General > Network > Cellular Data Network.
Under Cellular Data, tap the APN field.
Enter web.gci into the APN field. Leave the username and password fields blank.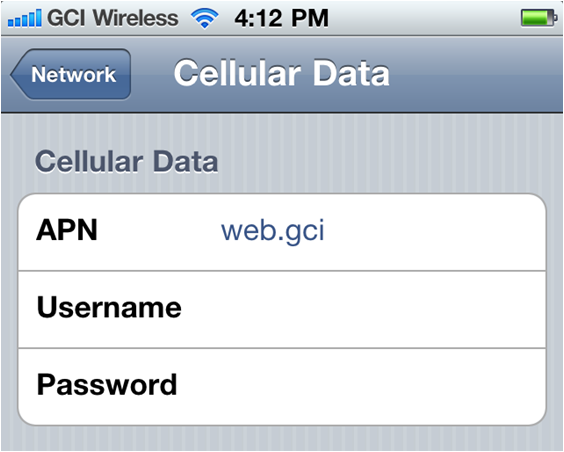 Scroll down to the MMS section,
Tap on the APN field, and enter mms.gci
Tap on the MMSC field and enter http://mmsc.gci.csky.us:6672
Tap the MMS Proxy field and enter 209.4.229.92:9201
Tap the MMS Max Message Size field and enter 307200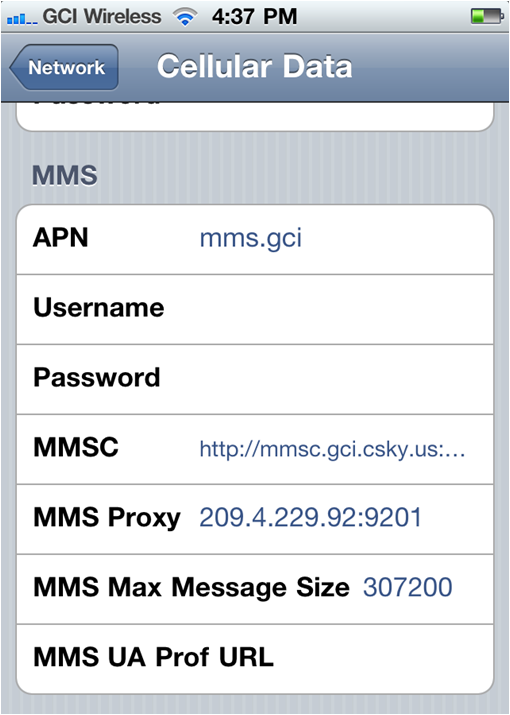 Your iPhone is now setup to be used with GCI's wireless service.