October 5, 2016
In order for the iPad to work on GCI's network you must sign up for a GCI data plan and micro SIM.
All device support should be directed to Apple. iPads are not covered by GCI's handset insurance.
From your iPad tap on Settings
Go to Options > General > Network > Cellular Data Network.
Under Cellular Data, tap the APN field.
Enter web.gci into the APN field. Leave the username and password fields blank.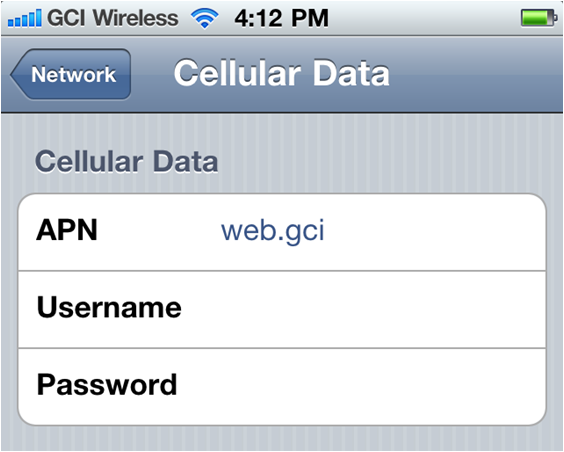 Your iPad is now setup to be used with GCI's wireless service.