December 6, 2022
Overview

The following steps walk you through setting up your email account on your iPhone. 
Steps
1. Tap on the Settings icon.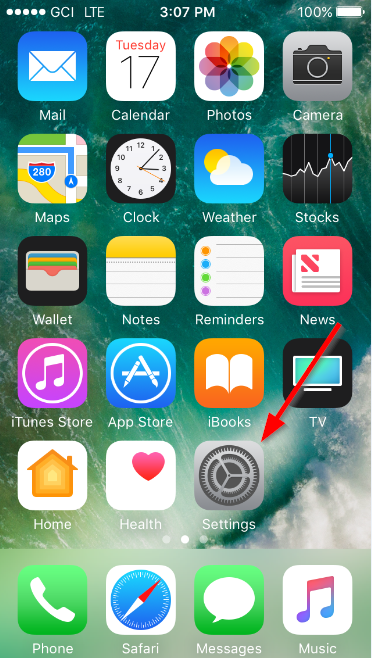 2. Inside Settings, tap Mail.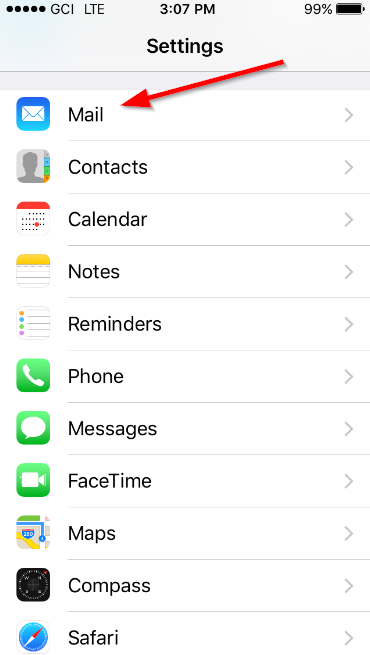 3. Inside Mail, tap Accounts.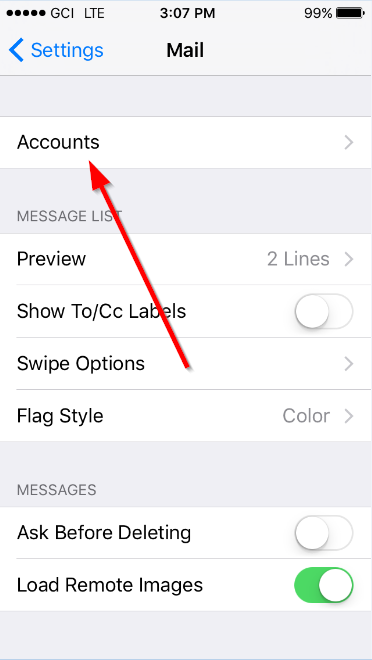 4. Tap on Add Account.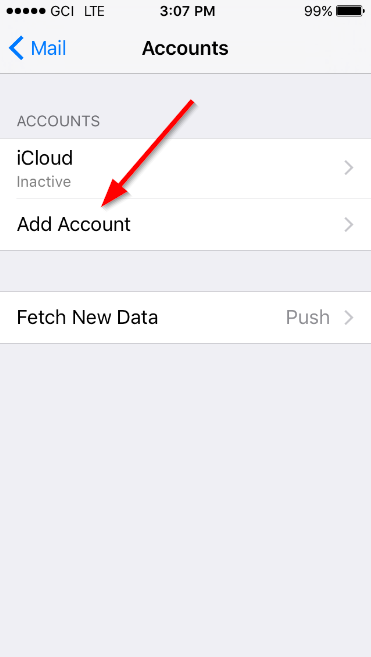 5. From there, you'll see several email account types. Tap on Other.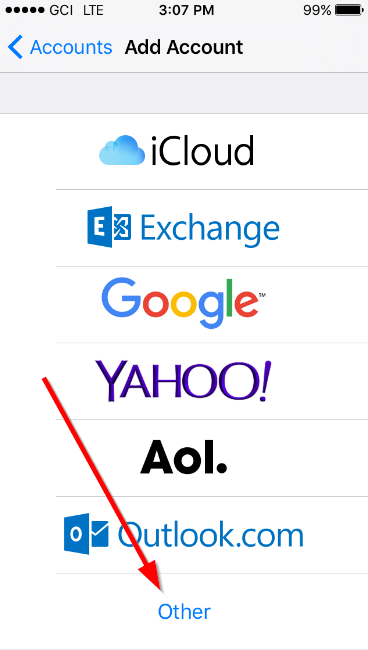 6. Tap on Add Mail Account.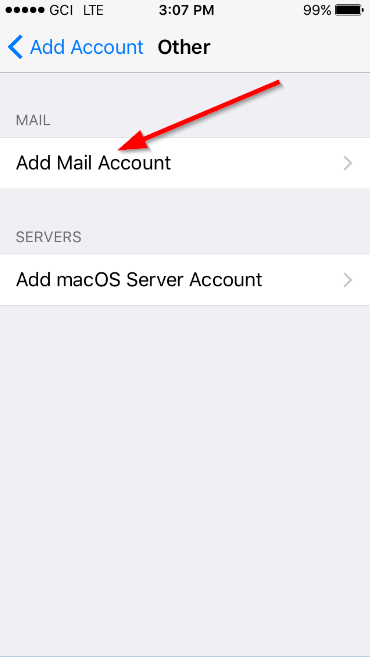 7. Enter account details. 
Name: The name you want people to see when you send them email messages. For example: John Smith. 
Address: Your full email address. Example: jsmith@gci.net.
Password: Your existing email account password.
Description: How would like the account displayed within your phone's email app. For example; "GCI.net account." This field can be anything you would like.
Hit Next.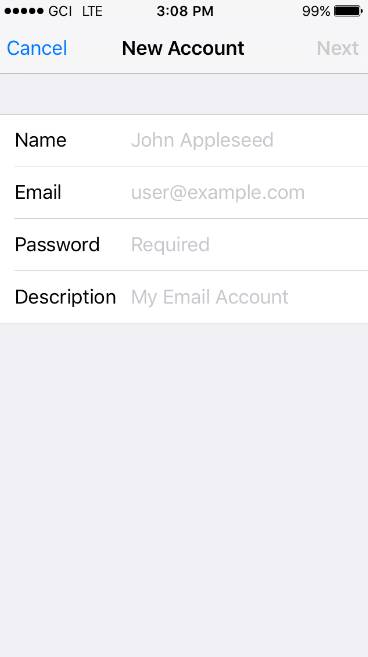 8. Select Save on the next screen.