March 4, 2019
Steps to log into GCI's WebMail program. If you have a GCI email account, you have access to this program.
GCI has a single cross platform application allowing you to view your email online (on GCI email server). This application allows multiple devices such as Apple iOS, Android OS, Windows OS, and Macintosh OS, to view your email online.
WebMail login Steps
1. From any computer with an Internet browser, go to www.gci.com.
2. Click on the Check Email link located in the drop down "MY ACCOUNT".

3. A screen will open, which contains the dialog box to enter your email address and password, and password. Your email address and password were created when you set up your account with GCI.
4. Enter your email address (this is your full email address not just the username) and password, and click the Sign In button, or press the Enter key.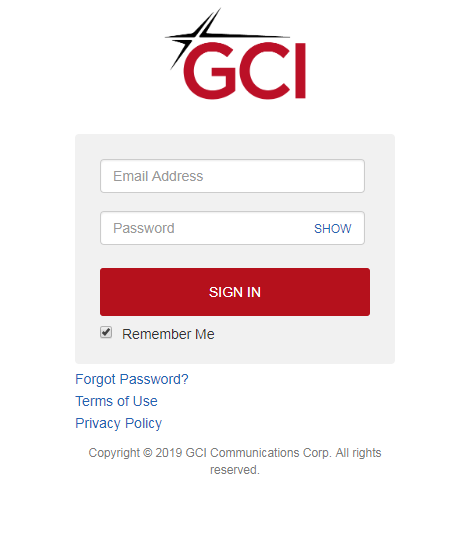 5.  Your email account will open up to your Inbox, displaying a list similar to one displayed below. To open an Email message, click on the From or Subject line of the message.
6. You can now view and send email.
7. For more information on how to use and manage your WebMail account please see the following articles: