July 28, 2016
Filters may assist you in managing your email in your WebMail account. Establishing filters may be especially helpful on an IMAP account, where you can view all account information (including) folders on the device using the account. If the device you are using to view your email is not set up as IMAP, you would need to log into your WebMail account to view all folders.
These steps demonstrate how to set up a filter. This example creates a filter to Move an email from support@gci.net to a folder named Notes.
Setting up Filters
1. Log into your WebMail account. (WebMail login steps)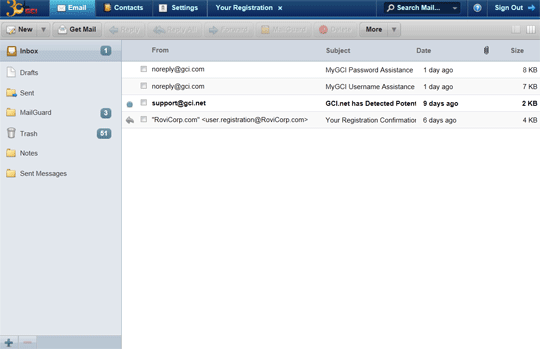 2. If you wish your email to be filtered to a folder other than the default folders, you need to create that folder now. Please see the support article titled WebMail Folder Management to learn more.
3. Click on Settings.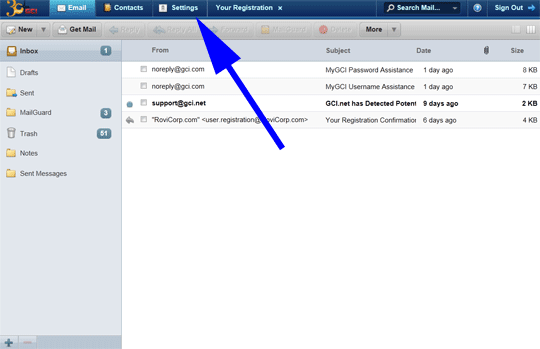 4. You will enter the Settings page.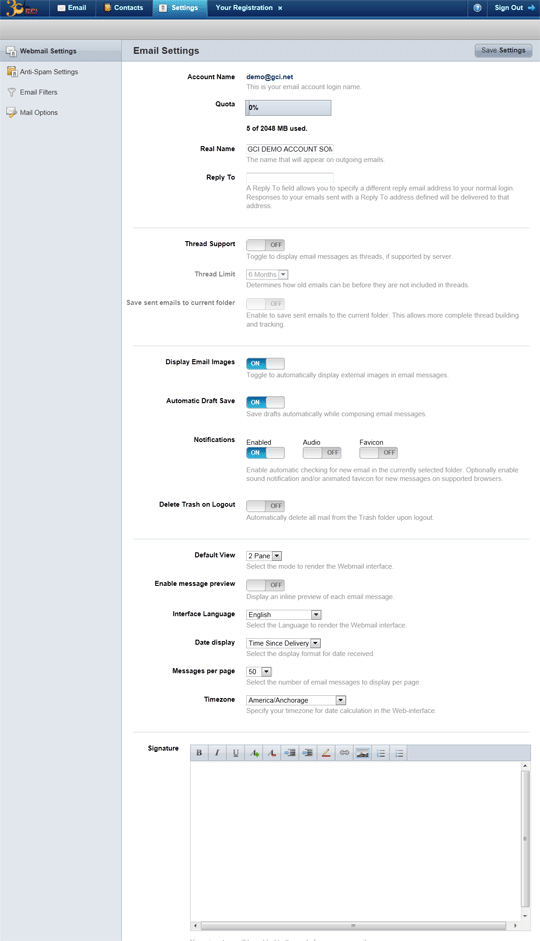 5. Click on Email Filters.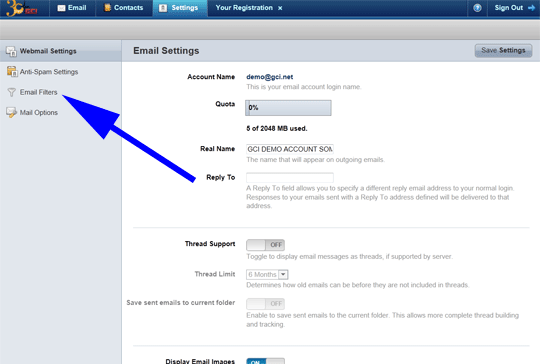 6. You will see the Email Filters page.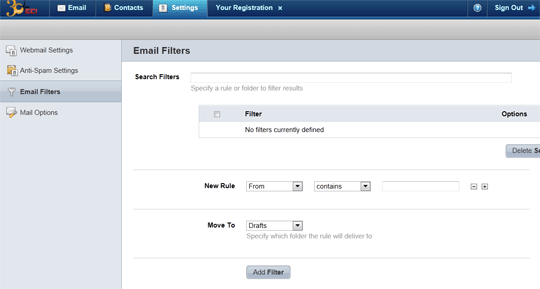 7.  Under New Rule, select your options to create your filter:
Information about the email coming into your account (select 1 from each drop down list)

From | To | Subject
Contains | does not contain | is | is not

Information about where to move the email (select folder name from drop down list)

Only folders currently on your account will be visible. See step 2 to create a folder if necessary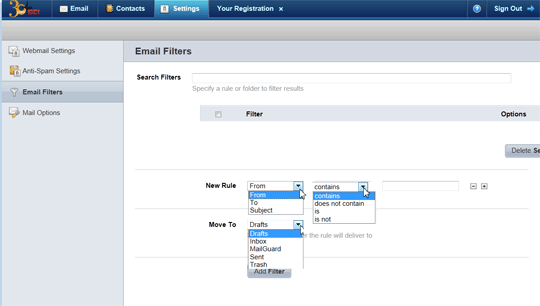 8.  After completing your options, click Add Filter.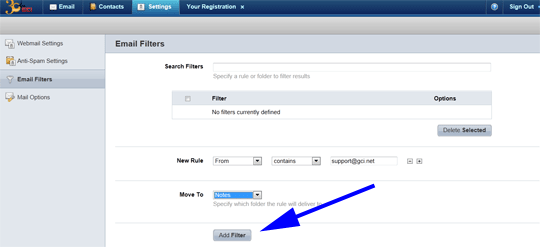 9. You will see your saved filter.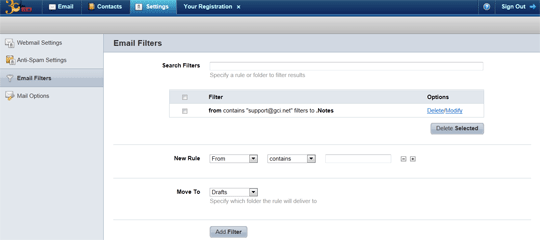 10. You can make more conditions on a filter by click on the plus sign (+) next to the filter. At this time you only have the ability to add an "and" statement. An "or" option is not available.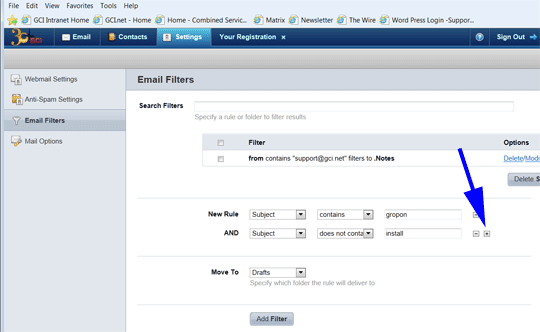 11. After creating you filter you may navigate to your email inbox, by clicking on the Email link or exit the WebMail application by clicking on Sign Out.