November 15, 2016
Overview
GCI frequently receives request to forward a GCI email account to a different email address. GCI does not forward email accounts (on the back end), but you can forward your individual email account.
To forward your GCI email account, you must log into GCI's WebMail, complete a filter and the email will forward to a different account. The steps to complete this action follow.
Remember if you change your mind and don't want to forward email anymore, you will need to turn off this settings.
Steps to Forward email
1. Go to the GCI website and on "MY ACCOUNTS"  the Check Email link.

2. Enter your GCI email address and password, then press Enter or the Log On button.
 3. From the WebMail Inbox, click the Settings link, located on the menu bar.

 4.  You will now be in the Settings screen.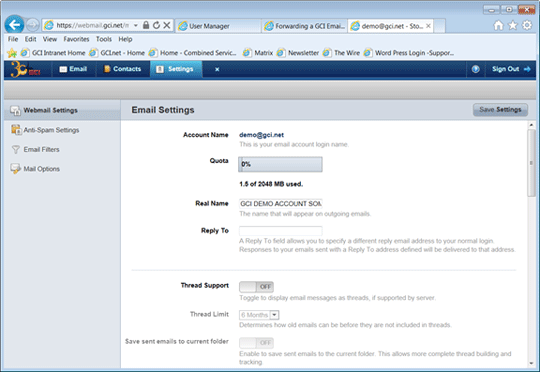 5. Click Mail Options, on the left menu bar.
 6. You are now in the Forward mail screen.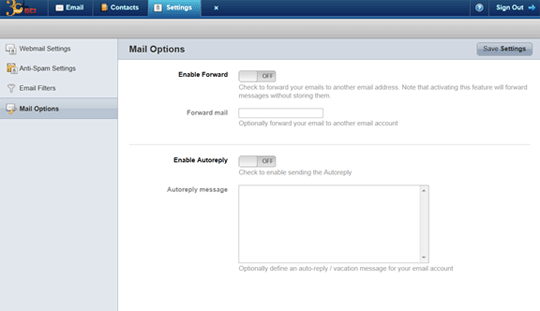 7.  Click on the Enable Forward to turn forwarding ON and enter the email address to forward your mail in  the Forward email text box.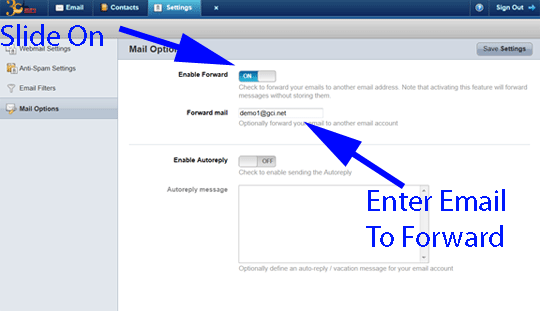 8. You have the option to turn on an auto reply. Click on the Enable Autoreply to turn on, and enter your message in the Autoreply message field.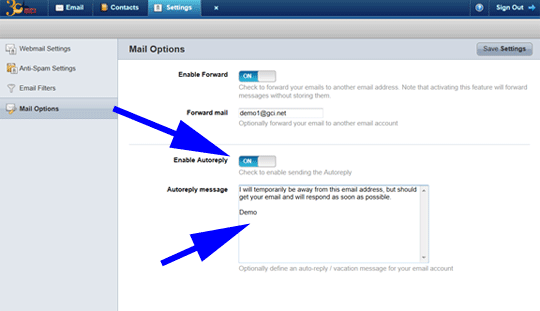 9. After completing the Mail Options screen, click on the Save Settings button located on the top right. You must save the settings for this change to occur.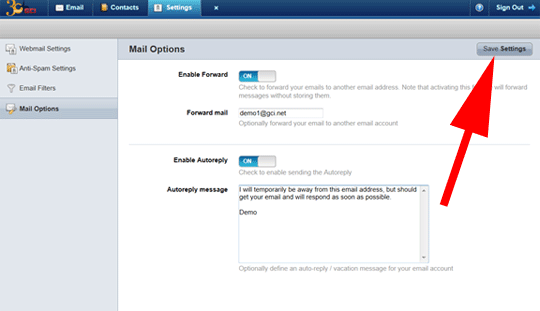 10. You will see a message informing you the change was successful.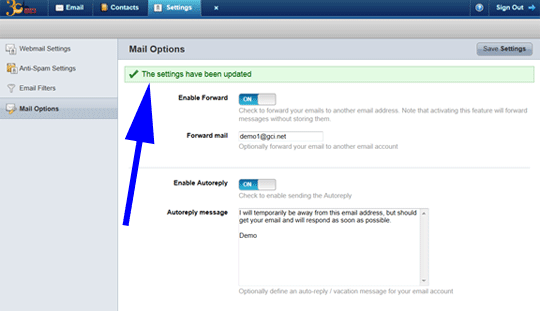 11. You may now exit this screen. To return to your Inbox, click Email or the exit click Sign Out.
12. Any mail sent to this email address will now forward to the email address you identified. Remember to turn off Enable Forward when you no longer desire to have the email forwarded.