October 25, 2016
Overview
Update or change your GCI webmail address password anytime you have Internet access with MyGCI. Changing your password using MyGCI, means you do not need to request GCI to change your password. To get to the MyGCI email password change, you will navigate through the My Account section on the MyGCI.com page.
Login Steps
1. Go to https://apps.gci.com/account/services/email
2. Enter your MyGCI username and password. Note: This is not your email address or your ebill login.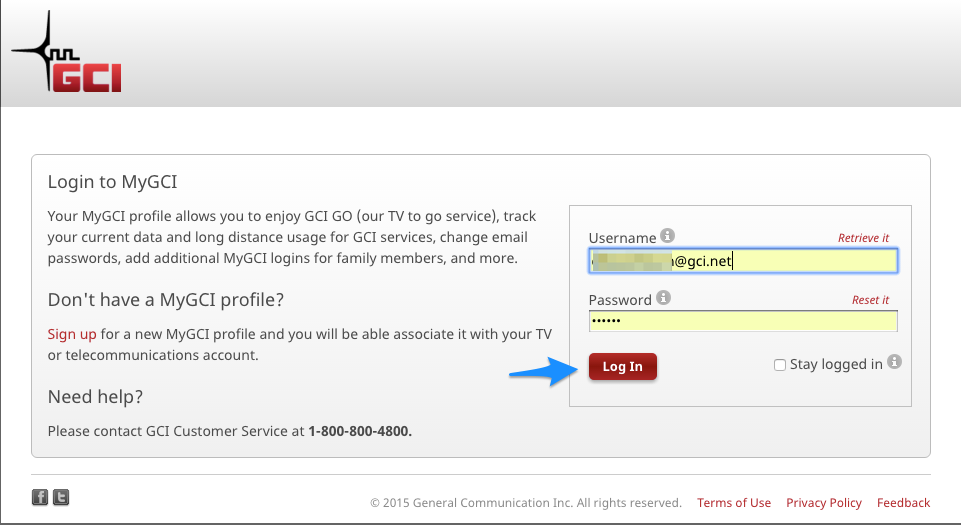 9. Press the Log in button or press the Enter Key.
10. You should now see the Your Profile page.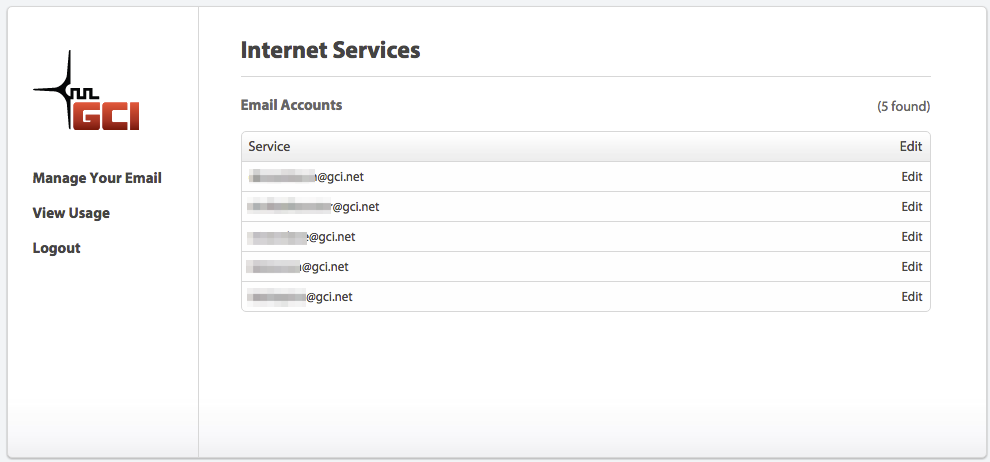 12. Please continue with the Manage Your Email section.
Manage Your Email
1. After clicking Manage your Email you will see your email account(s) listed.
2. Click Edit for the email account you wish to change.
3. You may edit your password, Display Name or contact email.
Password requirements are:

Must be a minimum or 6 characters
Must start and end with a letter (alpha character)
Must contain at least one (1) numeric character (number)
4. Click the Update Profile button after making your desired changes.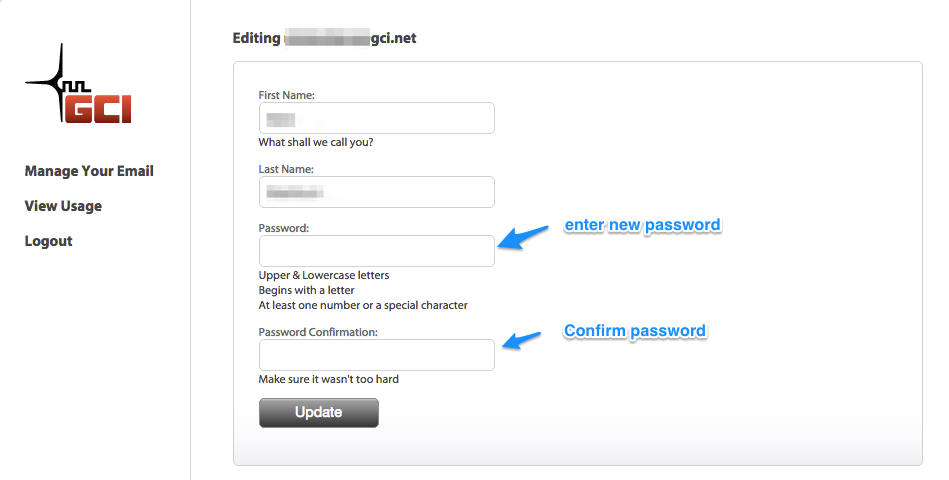 5. Your email password or other changes have been saved.
You may need to change the password on your client email program. (examples Outlook Express, Outlook)
You may need to change the password on any devices which access your email account. (examples iPhone, Android phone, tablets, iPads, Kindle devices)
Related Articles