August 3, 2018
Never miss a bill payment again when you set up autopay with MyGCI. With autopay, the total balance due on your account will be automatically charged to a credit card or bank account each month. If you've made a separate payment before your autopay date, that payment will be deducted from the autopay total, so you'll never overpay!
Here's how to set up autopay:
1. Log in to your account at my.gci.com
2. From the Overview or the Billing tab, click Turn on Autopay

3. If you haven't added a payment method to your account, you'll see the following screen: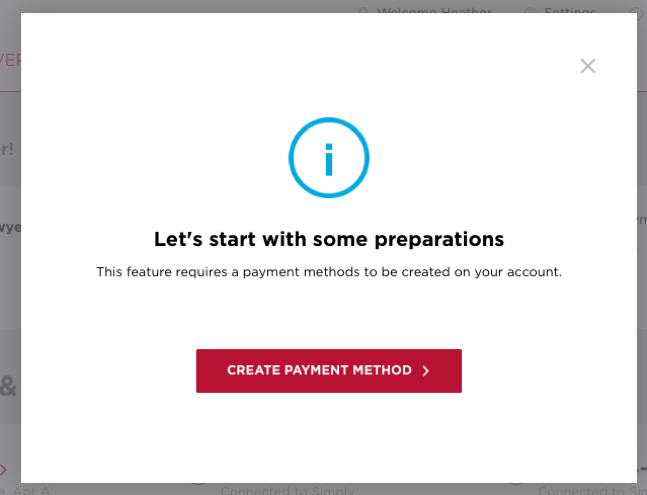 Click "Create Payment Method..


4. In the window that opens, select whether you are adding a credit card or an Electronic Funds Transfer from a bank account.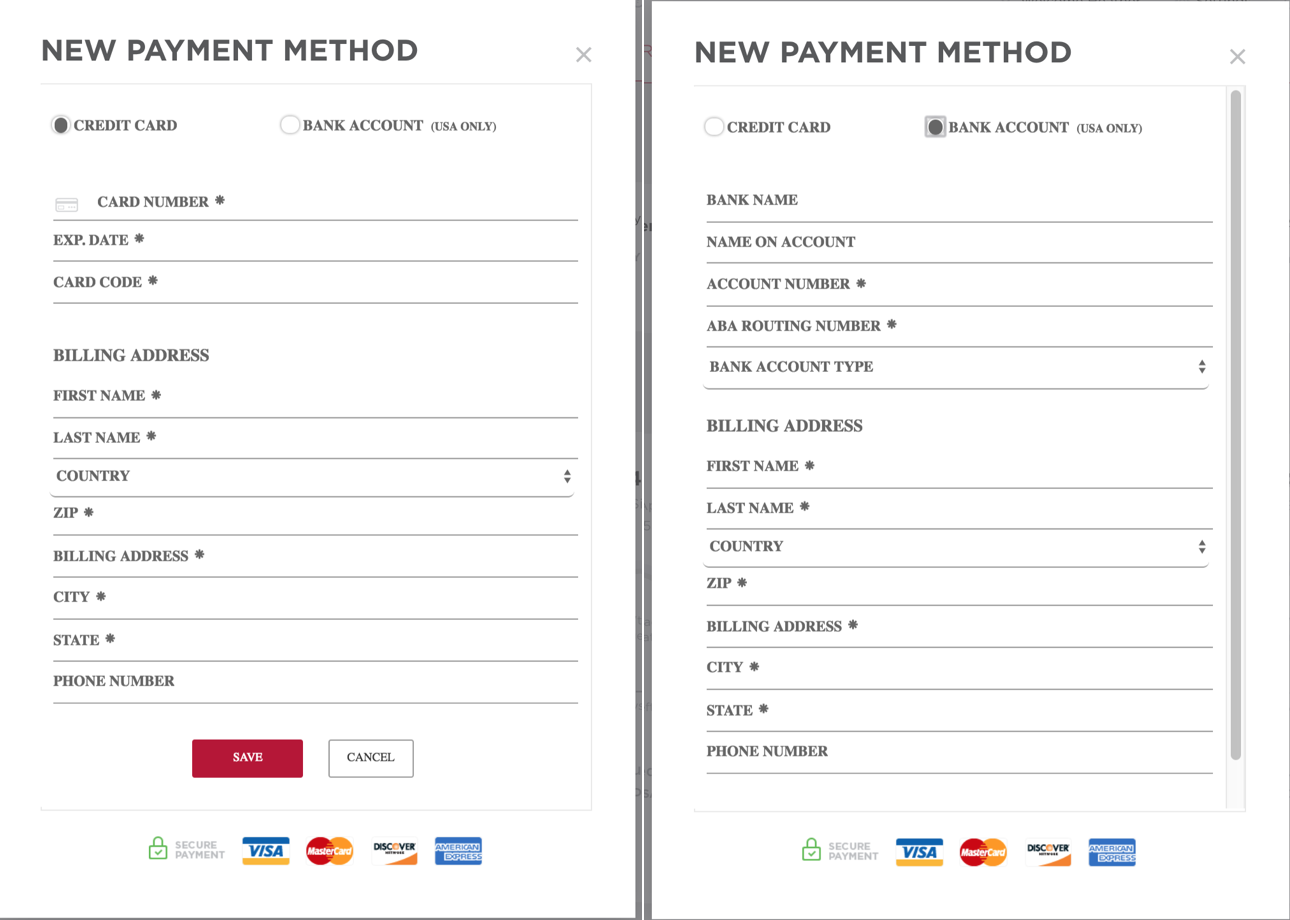 5. Fill out all the required fields (marked by an asterisk) and click "Save."

6. You'll see the following confirmation screen: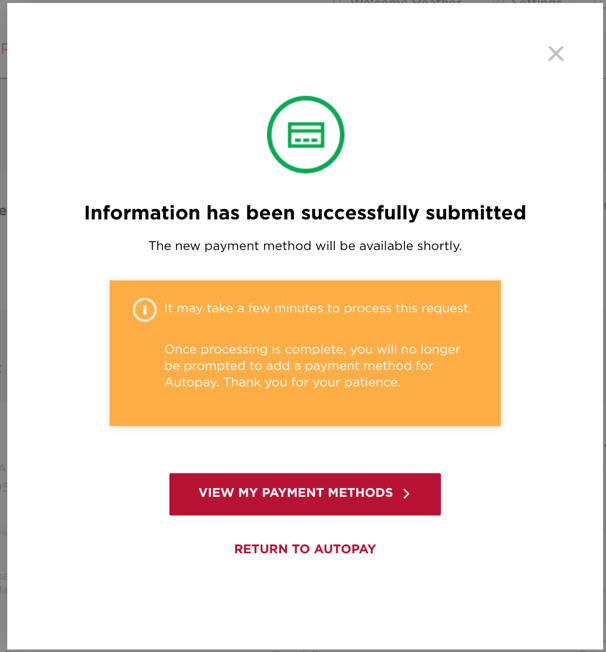 To continue setting up your autopay, select "Return to Autopay."

PLEASE NOTE: it may take a few moments for your payment method to be confirmed and added to your account. If you see the "Add a Payment Method" screen again, please close the window, wait a few moments, and click on "Turn on Autopay" again.

7. If your payment method has been confirmed, you'll see the Manage Autopay screen.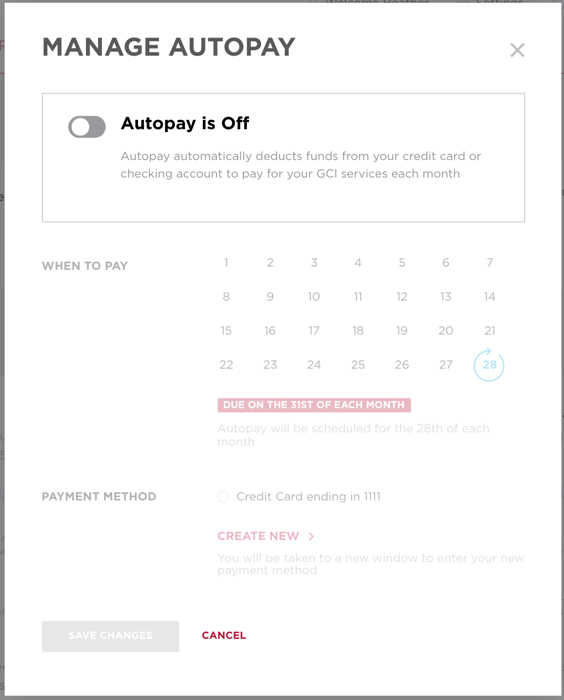 To begin setting up Autopay, select the toggle next to "Autopay is Off." The toggle will turn green and the message will change to say "Autopay is on".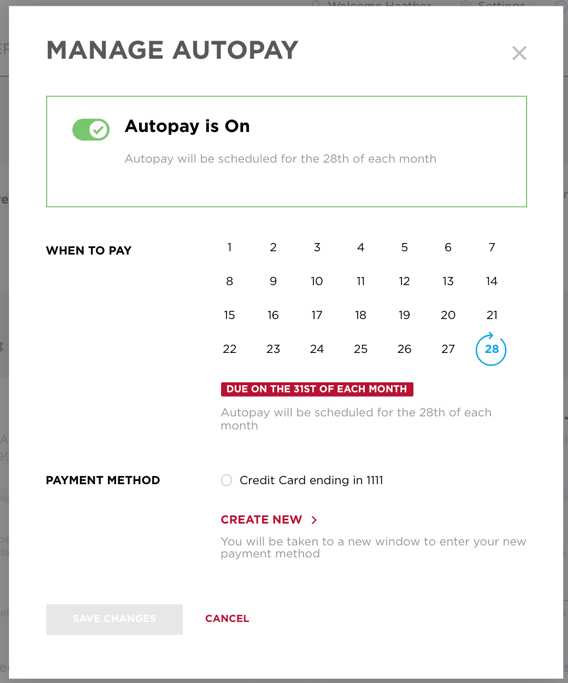 8. Your monthly bill due date is displayed in red underneath the calendar. MyGCI will automatically select a payment date on or close to your bill due date. This payment date is shown in blue and circled with an arrow. If you wish to pay your bill on a different day of the month, select that date in the calendar.

9. Select the radio button next to the credit card or bank account you just entered. If you wish to enter a different payment method, you can do so at this time by clicking "Create New."

10. Click "Save Changes."

You're all set!


Once your Autopay settings have been saved, you'll return to the Overview screen, and your next payment date will be displayed:





To view or change any of your Autopay settings at any time, click "Show more."