Activate Remote DVR Scheduling
GCI now has Remote DVR Access that allows customers to schedule and manage DVR recordings on the web and coming soon via apps for the iPhone and Android.
Follow the step-by-step instructions below to get started. Note: You will need to obtain a temporary code from each DVR set top box you'll like to have access to.
If you've already set up your account, click here to sign on to the Remote Access interface.
Activate Remote Access from i-Guide
From your TV's on screen i-Guide:
Press MENU button on your remote twice to access the Main Menu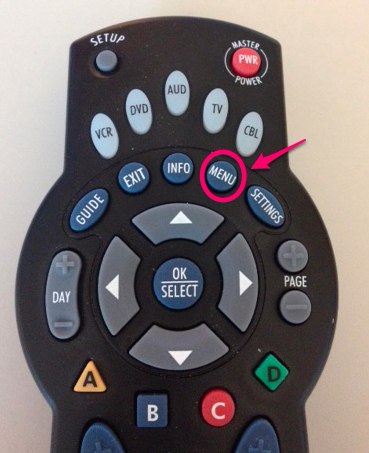 2. Select DVR menu
3. Choose Remote Access Setup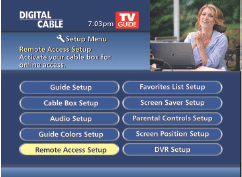 4. To enable Remote Access, select Begin Setup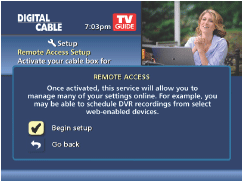 5. The guide will show "One Moment Please" while the network obtains your Temporary Code. Write down the code.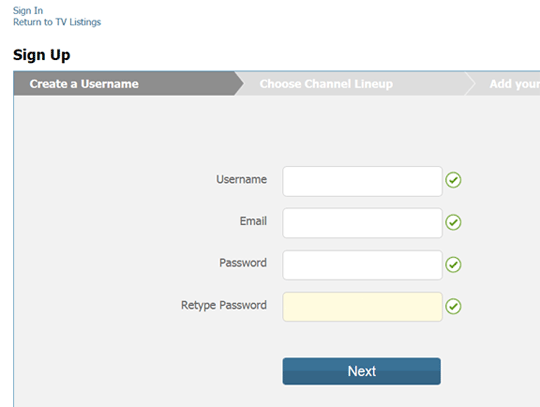 Register Your DVR
Next, you need to register the Temporary Code. Set up your online account within 24 hours after generating the code.
1. Click here to access the New User Registration form.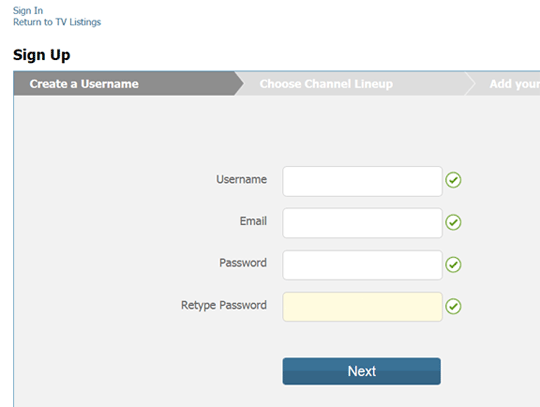 2. Enter the following information:
Username: Create a username
Email: enter a valid email address
Password: Enter a password (5 to 25 characters, no spaces)
Retype Password: Confirm password is the same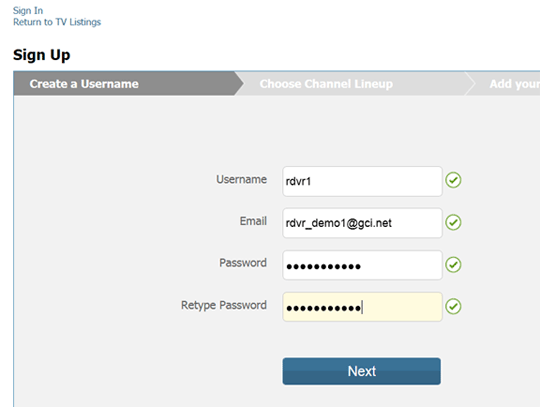 3. Press Next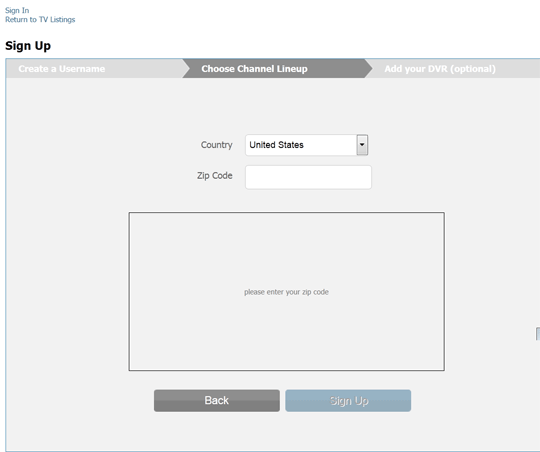 4. Enter your Zip Code (this example uses 99518),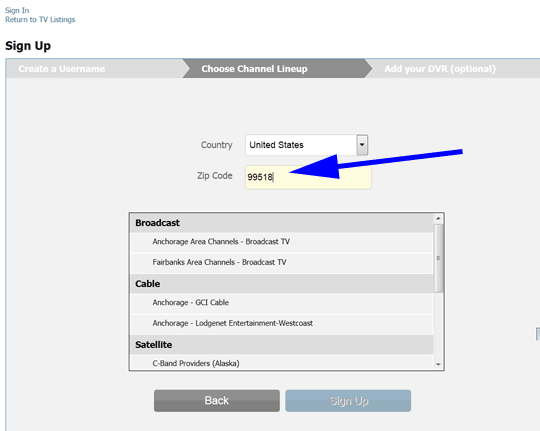 5. Click on GCI Cable for you location. This will place a check mark next to that field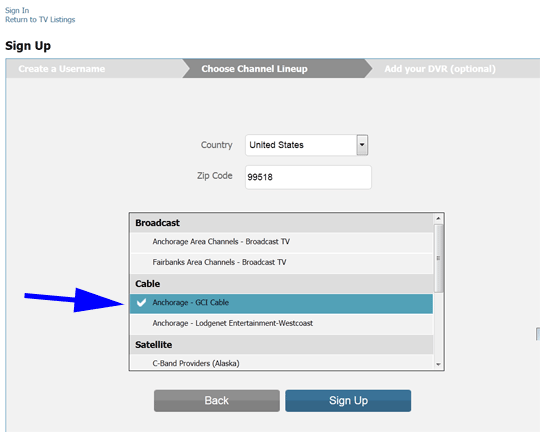 6. Press Sign Up. This will register your username and password, you now have the option of entering your DVR information.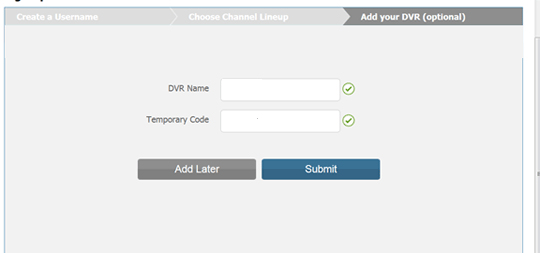 7. Enter the following:
DVR Name: This is a name you create, examples might be Living Room, Master Bedroom, Kitchen, what ever assists you to know the location of the DVR
Temporary Code: This is the code from the DVR. See Activate Remote Access from i-Guide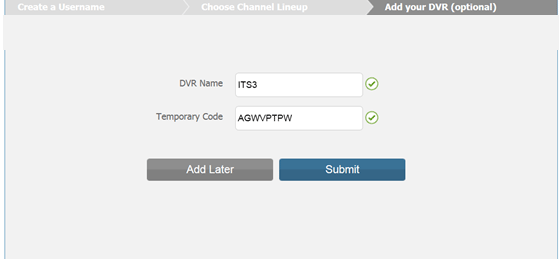 8. Press Submit.
Note: GCI has seen the final step fail, and is working with the vendor to correct this situation. If it fails you will see a message similar to the one displayed below. If it fails please continue through the steps to properly register your DVR.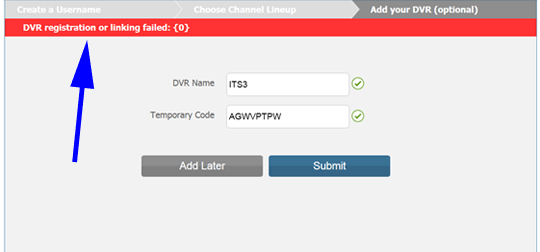 9. Go to the TV sign in page, by clicking here or going to http://partner.rovicorp.com/take3/GCI/tvlistings.aspx.
10. Click Sign In. (Locate on the top left)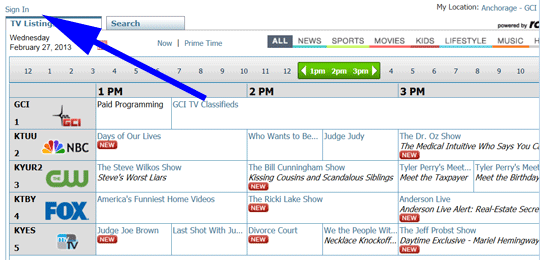 11. You will see a Sign In page.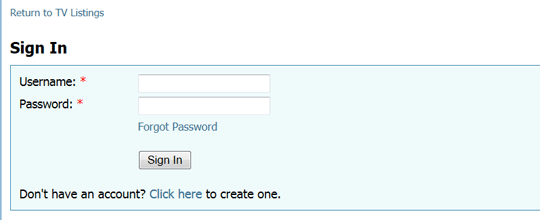 12. Enter the username and password, you created in step X and press Sign In.
13. You will be signed into the i-Guide. Click on the Manage tab.

14. You will not see any registered DVRs, click on Add DVRs.
15. You can now add your DVR.
Choose GCI cable
Name your DVR
Enter the Temporary Code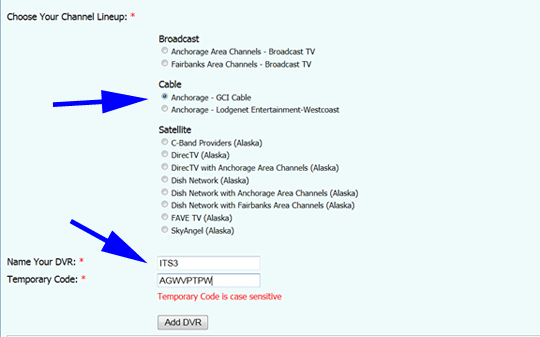 16. Press Add DVR. You will see a tab of My DVR, which indicated your DVR has been successfully added.

Schedule a Recording
1. Log into your account.

2. Click on the program you wish to record from the guide, and click the Record button.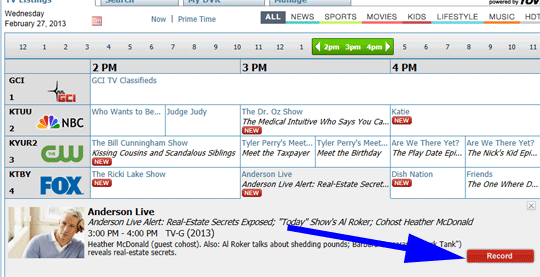 3. Complete the recording options, and press Scheduled Recording.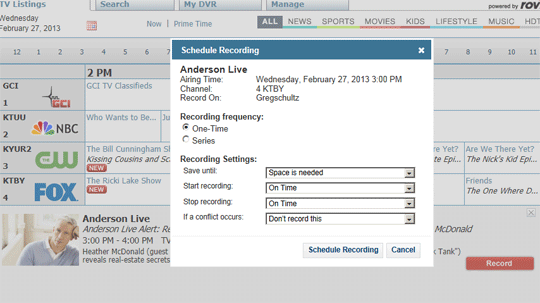 4. Your program will record.
Cancel Remote Access
To cancel remote access:
Press MENU twice to access the Main Menu
Select DVR menu
Choose Cancel Service to deactivate Remote Access for that DVR.
When Remote Access is deactivated, you will no longer be able to schedule recordings online for this DVR.
To reactivate the service, follow the steps above to secure a new Temporary Code to re-register.