December 15, 2022
Overview
Basic steps to set up a GCI.net email address in Microsoft Outlook. The screens shots displayed may have slight variations from your actual screen, but should be similar. If you have any problems, please call GCI Technical Support.
Outlook 2010
1. Open Outlook. (This list is different ways to open the program, you only need to use one.)
By clicking on the Desktop icon
By entering outlook.exe in the Start Search field
By finding the Outlook folder in your programs file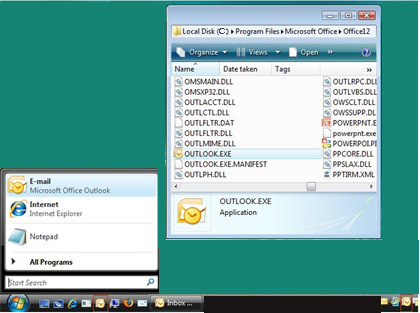 2. After Outlook opens, click on the File tab located on the top left.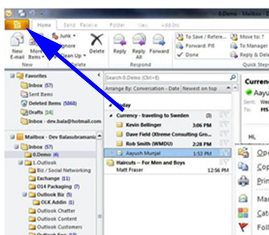 3. That will display a screen similar to the one below, highlight the word Info on the left and click on Account Settings.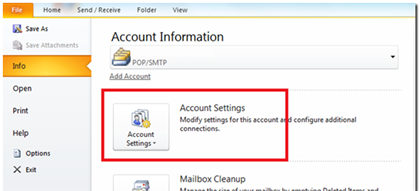 4. Click New on the displayed screen.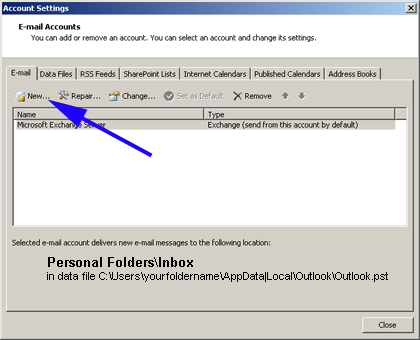 5. GCI recommends clicking the check box next to "Manually configure server settings or additional server types" box from the Add New E-mail Account screen, then click Next.
This will ensure the mail box is properly set up to receive and send email using your GCI.net email account. Selecting the Auto Add Account Setup may result in your account not being able to send email messages.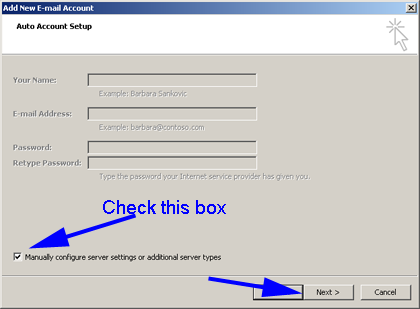 6. Ensure Internet E-mail is selected and then click Next.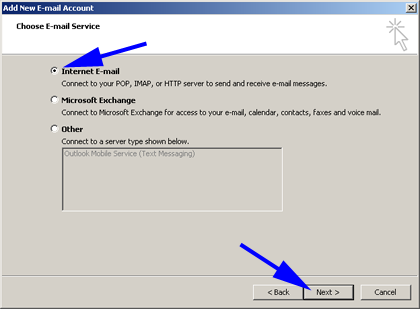 7. Complete the following information on the Internet E-mail Settings Screen, then press More Settings …
Your Name: Enter the name you want displayed
E-Mail Address: Enter your GCI.net email address
Account Type: Select either POP3 (recommended), IMAP,or HTTP
Incoming mail server: Enter mail.gci.net
Outgoing mail server: Enter smtp.gci.net
User Name: Enter your username (may automatically be entered, and is normally the part of the email address before the @ symbol
Password: Enter your password

If you would like your password remember, check the Remember password box

Ensure the Require logon using Secure Password Authentication (SP) box is NOT checked
Click More Settings …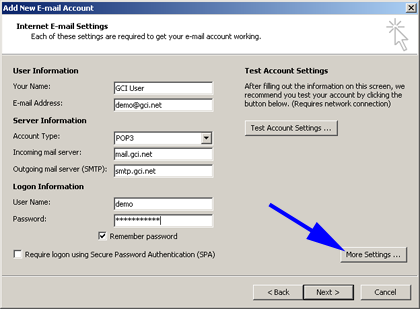 8. Click on the Outgoing Server tab.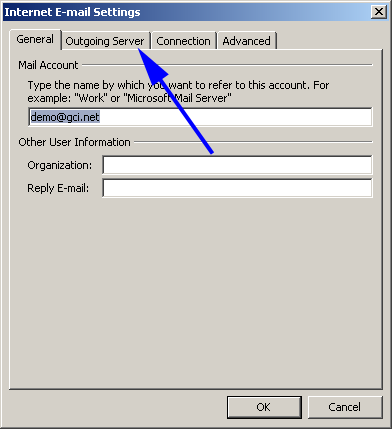 9. Check the box next to "My outgoing server (SMTP) requires authentication." Ensure the circle next to the "Use same settings as my incoming mail server" has a black dot in it, then click OK.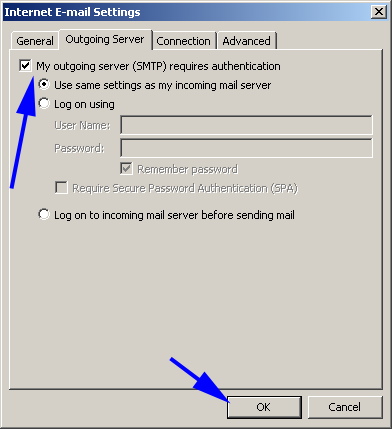 10. Click Next.
11. Click Finish.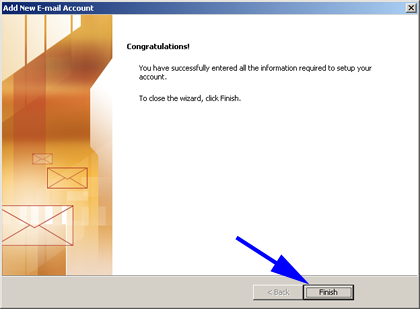 Your email account is now set up and you should be able to send and receive email.