On Monday, January 28, 2013, Apple and GCI released update 6.1 allowing iPhone 5′s to access LTE data on GCI's wireless network.
This update was sent automatically to iPhone 5′s, iPhone 4S's and iPhone 4′s.  While GCI recommends that all eligible iPhone update their device, only iPhone 5′s with an LTE SIM card will be able to access GCI's LTE data network. If after the update you can not access the LTE data network, please contact GCI for assistance at 1-800-800-4800.
Steps to perform this update:
1. GCI recommends either plugging in your iPhone during this update or starting with a fully charged device.
2. Click on Settings and scroll down if needed to view the General settings.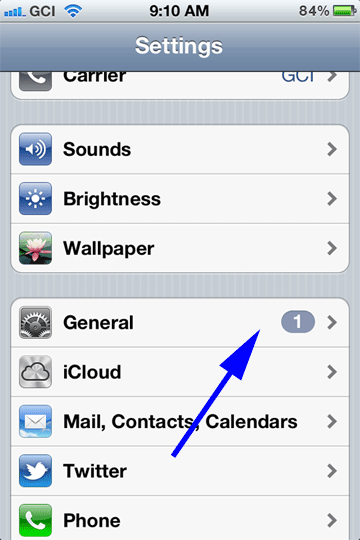 3. Click on General, you should see a number next to the Software update line. This indicated the update is available.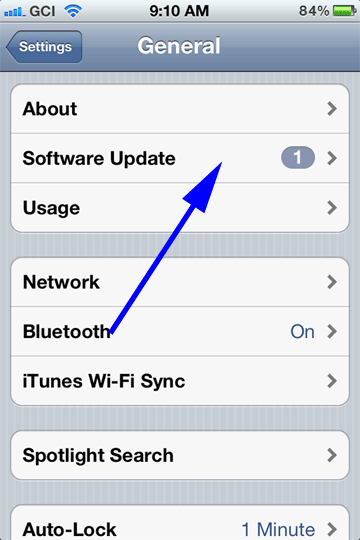 4. Click on Software Update.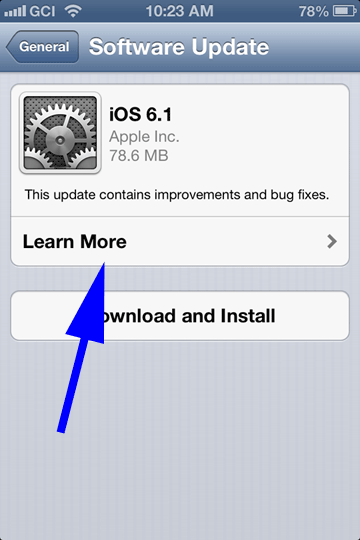 5. To learn more about this update you can click on the Learn More line.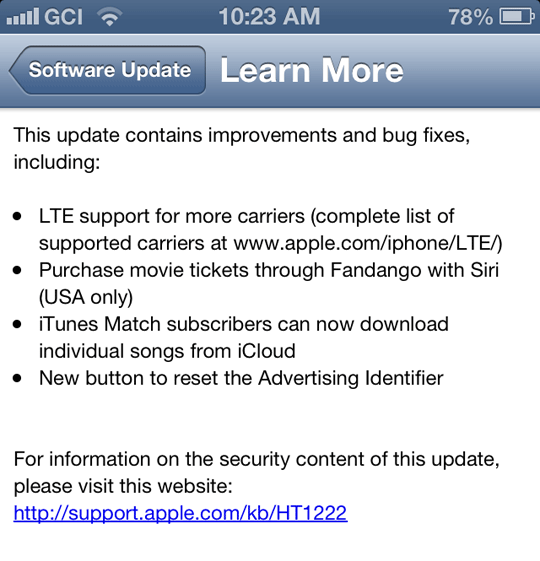 6. To download the update click on the Download and Install line.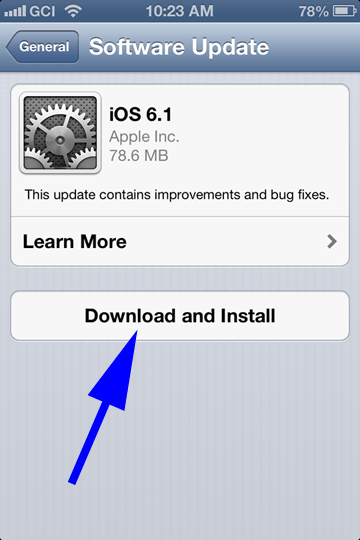 7. You will see the update start to download.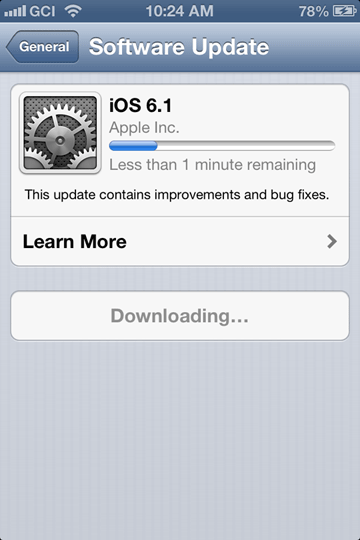 8. Software will finish downloading, and automatically start to install.
9. After installing your phone will perform a reboot.
10. After the phone restarts, allow a few minutes to pass, then if you have an LTE SIM, and are in an LTE area, you should see LTE in the top left corner instead of 3G.
11. Your update is complete.