Overview
With the release of iOS for Apple iPhones 4 or greater, below is some information you may need.
If you have enabled the Find My Phone feature, please turn this feature off if you need to return your device to GCI.
Enable / Disable Activation Lock
Please follow the steps below, to enable or disable the Activation Lock feature.
What it does: Emabling the Find My iPhone feature also enables Activation Lock. When activated on an iPhone, iPod, or iPad, it requires you (the user) to enter your iCloud account information when trying to restore / rest a device; or when trying to activate a device that has already been restored / reset.
Please disable this feature before returning your device to GCI.
Enable
1. Go to Settings > iCloud > Find My iPhone > switch on (button will turn green)
2. Enter iCloud password when promted
Screen shot when trying to restore with iTunes or reset via the iPhone /iPod / iPad directly.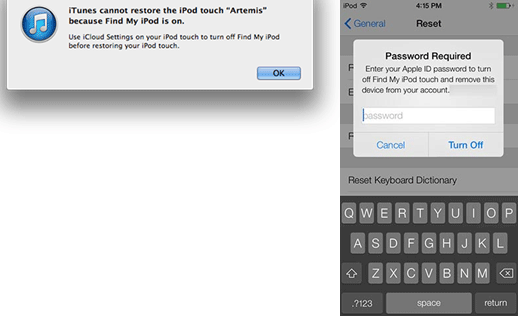 3. iCloud account prompt when trying to activate with lock enabled. (iPod screen displayed)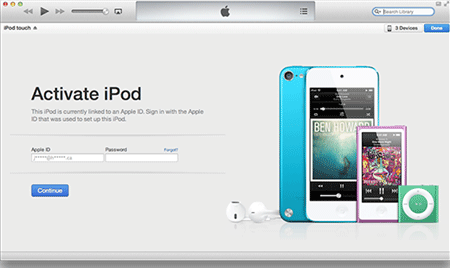 3a. Message indicating device is locked. (iPod screen displayed)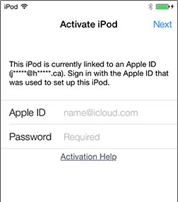 4. Message when trying to activate an iPhone that has been erased and trying to activate.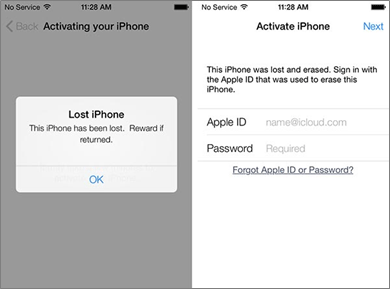 4a. Activation screen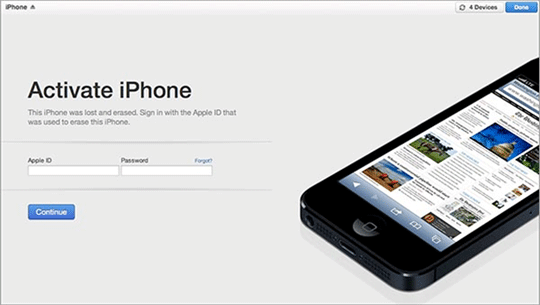 Reduce Visual Motions
Follow these steps to reduce the visual motions of the user interface, which includes the parallas effect of icons and alerts.
1. Click Menu > Settings > General > Accessibility > Reduce Motions
2. Switch to on.
Screen shots of steps;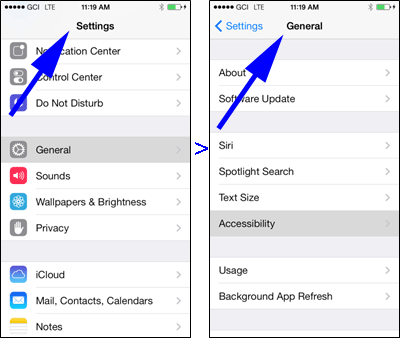 then