Steps
 1. Go to http://my.gci.com/gci/portal/index.aspx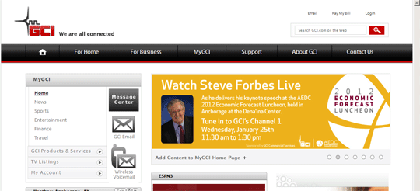 2. Click either Login or on My Accoutn to Log into MyGCI, or create a username and password if needed by clicking on the Sign Up Now! link. Click here for more information on MyGCI site.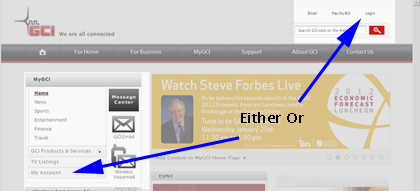 3. Sign in with your MyGCI Username and password.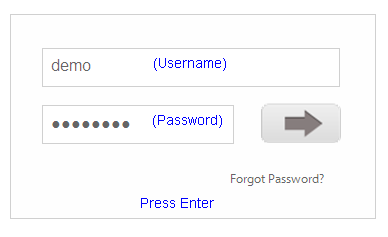 4. Under My Account click on  Check Usage.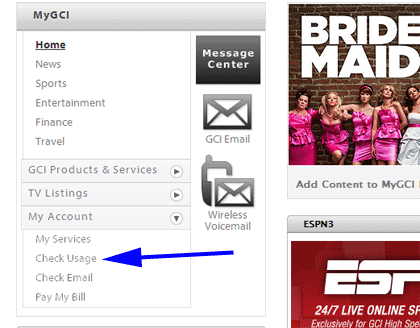 5.  Under Internet Services you will see your dial-up user name.


 6. If you have usage, you will see a link  on the right labled View Usage. Click View Usage.
7. That displays a new pop up window, which showing a summary of any dialup usage.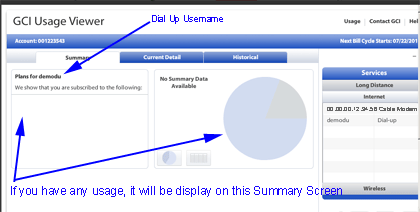 8. To see a daily summary click on the Current Detail tab.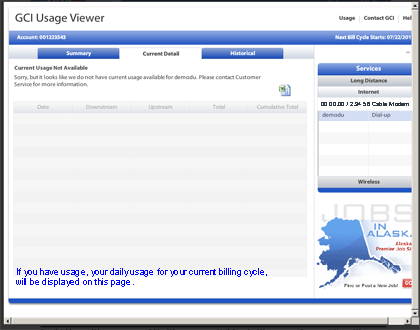 9. To see the a historical summary, click on the Historical tab.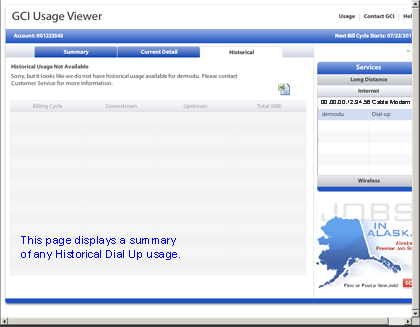 10. To exit the Usage Viewer, click on the "X" on the top right corner of the viewer.

If you have any other questions, please call GCI at 265-5400 or 1-800-880-4800.
 Related Links