Overview
NBC Sports Live Extra App (iPhone/iPads|Android) will provide more than 1,000 hours of live event competition, plus event reminders, extensive video highlights and more.
Steps to Log into a Mobile App
1. Select the correct App from either iTunes or the Play Store. NBC Sports Live Extra

2. Down load and install the App to your mobile device.
3. After installing the app, select a video (Live Content), it will start playing with a timer associated with the content.  This is a Temporary Pass allowed by NBC. You are not yet logged in using your MyGCI log in.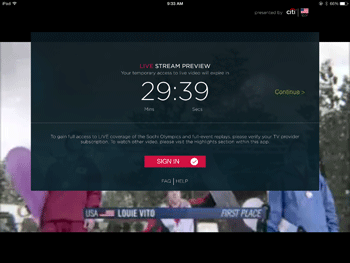 4. Click the SIGN IN button. (You may also go to Settings to login, prior to clicking on a video to log in). You will see the start of the TV Provider selection screen.
5. Go to the Full list, and Select GCI.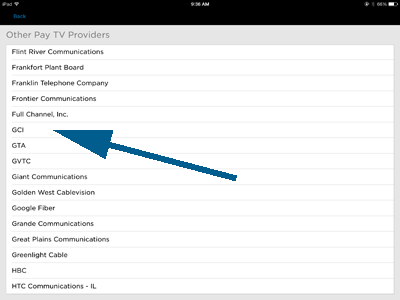 6. After selecting GCI, you will see the GCI Log in screen.
7. Enter your MyGCI username and MyGCI password, press LOG IN.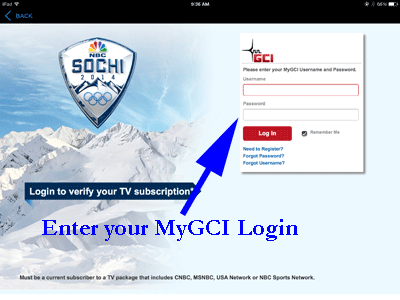 8. You will see a Congratulations message, and you can now watch the video on your mobile device.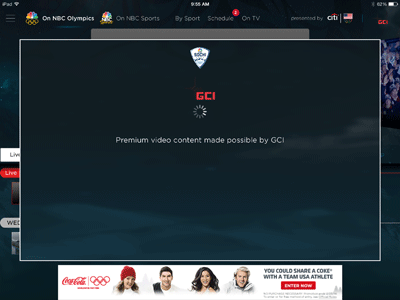 Related Articles
How to view Olympics 2014 Live