Overview
Some iPhone devices may be upgraded to iOS 6, please check the compatible section to see if your iPhone can be upgraded to Apple's new Operating System (iOS 6). There are two ways to perform the upgrade, both methods are shown below. You only need to use one method.
Compatible Devices
In order to run Apple iOS 6, you will need one of the following devices:
iPhone 3GS
iPhone 4
iPhone 4S
Upgrade Steps
There are two ways to update to iOS 6, using your iPhone or your computer.
Option #1: Upgrade over the air, using a WiFi network
Option #2: Upgrade using your computer, connected to iTunes
Option #1: To update your iPhone over a WiFi network:
1. Connect your iPhone to a power source.
2. Tab on  Settings.
3. Ensure Wi-Fi is turned On and connected to a WiFi network.
4. Tab the General tab.
5. Tap the Software Update tab.
5. Wait for your device to check for updates.
If displayed, Accept the End User Licensing Agreement
6. When it finds the update, click on the Download and Install link.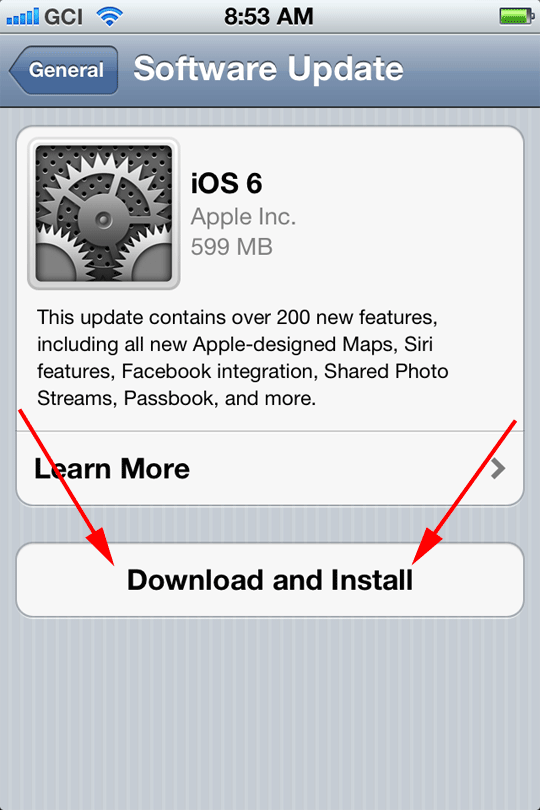 Option #2: To upgrade your iPhone with iTunes on your computer:
1. Connect your iPhone to your computer. iTunes should open automatically, if not open the iTunes application.
2. iTunes should inform you that an update (iOS 6) is available for your device. If it does, confirm you want to install the upgrade.
a. If not, click on your device in the iTunes sidebar, and tab the Check for Updates button. When an update is found, a dialog box will display, alerting you a new iOS version is available. Click Download and Update.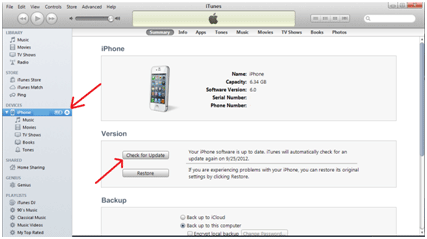 3. Accept the End Users Licensing Agreement.
4. Wait for the update to download. A dialog box will display once the download completes, click Next.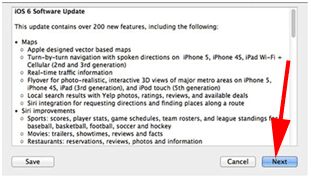 5. The updating procedure will take approximately 10 ~ 20 minutes, depending on your device. Once the update is complete, the handset will reboot and the setup wizard will display.
Your upgrade is complete, be sure to keep the device connected to a power source during the entire update process.