Overview
NBC is allowing viewers to view Olympic content free via their Live Extra media. Viewers can use a temporary viewing pass to see this content for 30 minutes the first day, and then 5 minutes each day after the initial login. By logging into the NBC site with your MyGCI login you will be able to view the content without the time restrictions. GCI has established this content as part of our GCI GO program.
The steps to log into the site using your MyGCI log in are below.
If you have GCI TV service and do not have a MyGCI login, you may click here to start the signup process, or contact GCI for assistance.
NBC Live Extra Login Steps
1. Go to http://nbcolympics.com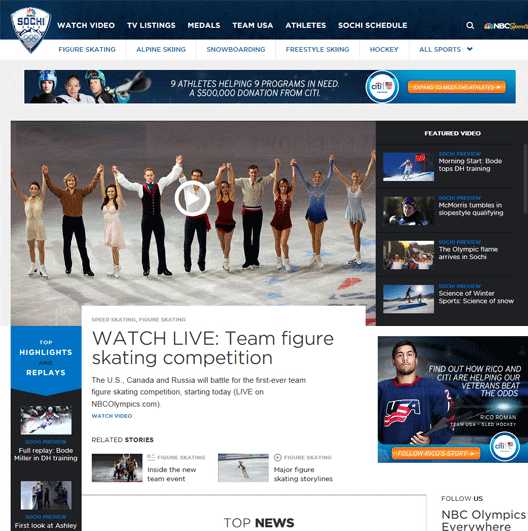 2. Click on the video content, to view a video.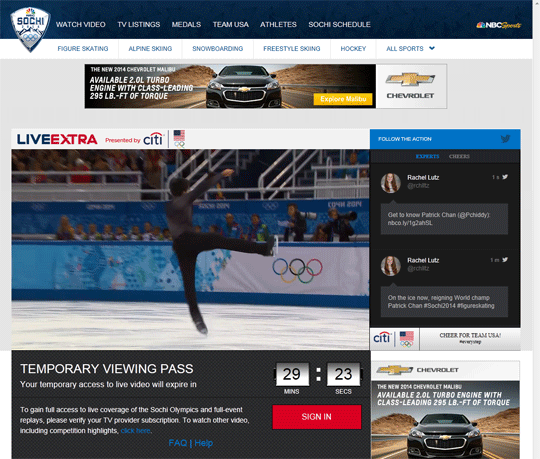 3. From this screen you can see that you are initially entered using the Temporary Viewing Pass. You can also see how much temporary time you have left.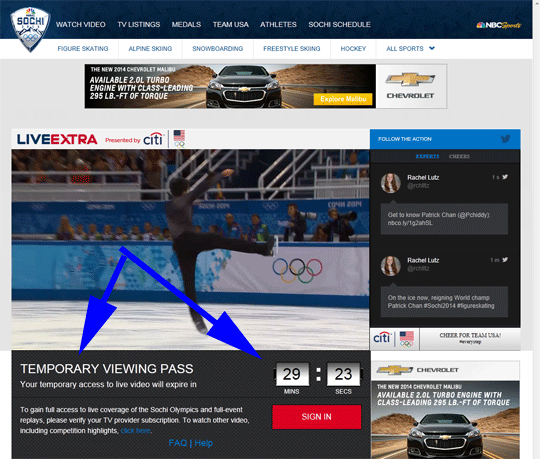 4. To log in using your MyGCI login, and continuously view the Olympic content, click on the SIGN IN button.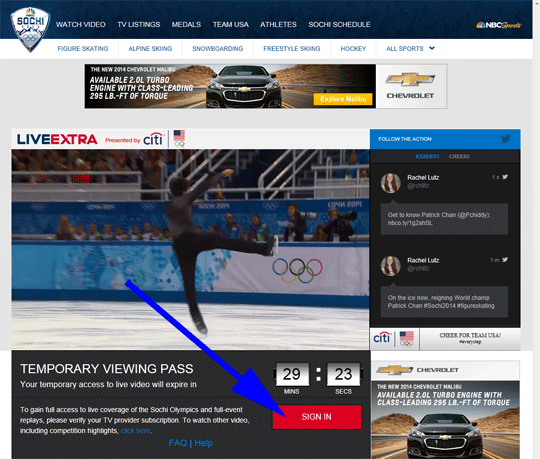 5.  You will then see the option to select your TV provider.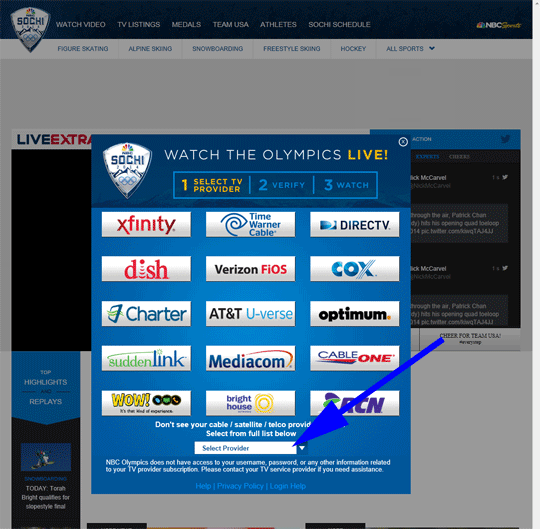 6. From the Select Provider Menu list, click and scroll down to and select GCI.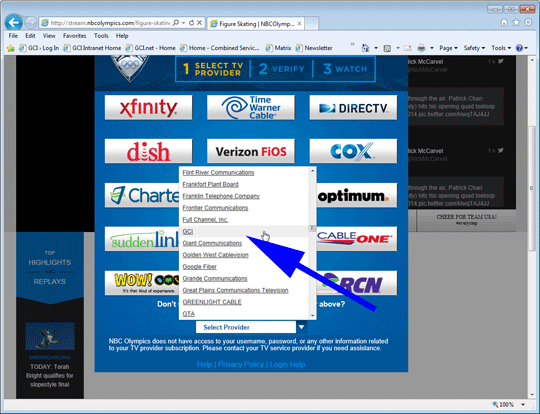 7. You will then see the GCI sign in page. This page uses your MyGCI log in.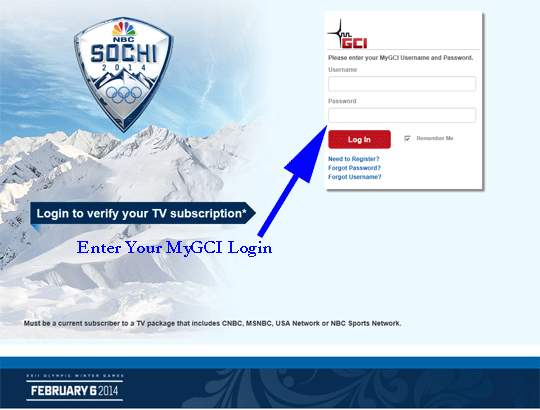 8. Enter your MyGCI username and MyGCI password.
9. Press the LOG IN button or the Enter Key.
10. You will be logged into the Live Extra Content.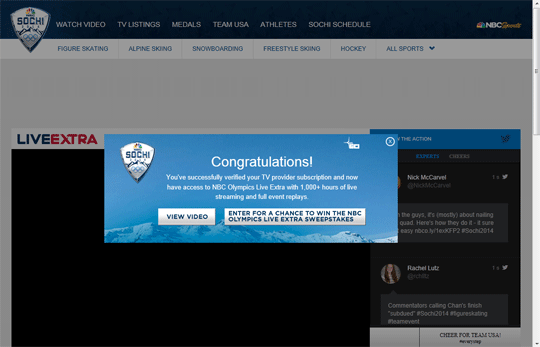 11. You may enter the contest, or click Video to view content.