Get more so you can do more.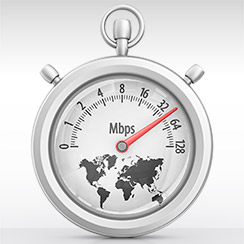 You demand efficiency, reliability and quality of service from your business.
So why would your Internet be any different? Our Business Preferred Plan delivers the best Internet connection in Alaska, or what we call the speed to move your business ahead of the competition.
What's included:
Speeds up to 50/25 Mbps
1 Terabyte of included data usage (1,024 GB)
25 email accounts each with 1GB storage, with the option to upgrade to 2GB or 5GB storage
50 MB of web space
Domain hosting
8 routable IP addresses
1 free dial-up account
24/7/365 business priority technical phone support
Get Extreme Speed Broadband
Additional term discounts offered.
Email or Call Us: 265-5454 or (800) 800-7754